Forward (redirect) based on rules, very versatile!
07-04-2011
Negeso W / CMS allows you to use your browser to redirect incoming requests. You can thereby use wildcats ([a, A], * and?) and send them to both internal and external URL. Rules are executed based on priority and, based or discriminated against on browser language or GeoIP .
This example demonstrates how users with Dutch browser are directed to the .Com website, England sent to the .Com, users with a U.S. IP address are sent to our server in New York (www2) and users with a German IP address sent to the site .de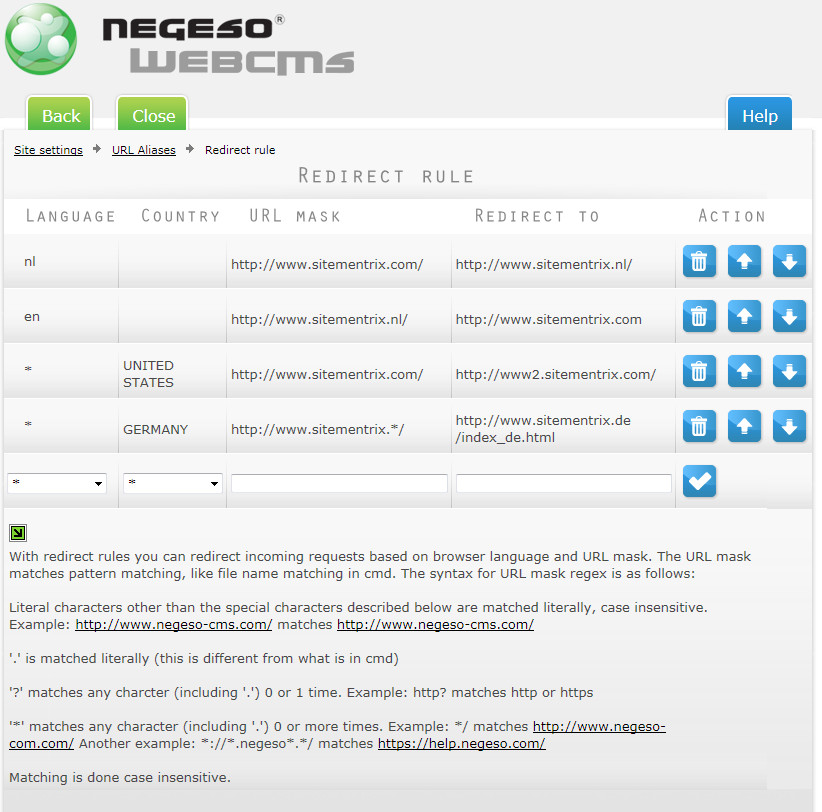 In the example below route based on language was chosen. The first line in all browsers, all Dutch TLDs (eg NL, DE, FR or COM) are sent to .EN.
The last line sends all other languages (*) on to Negeso-seo.com.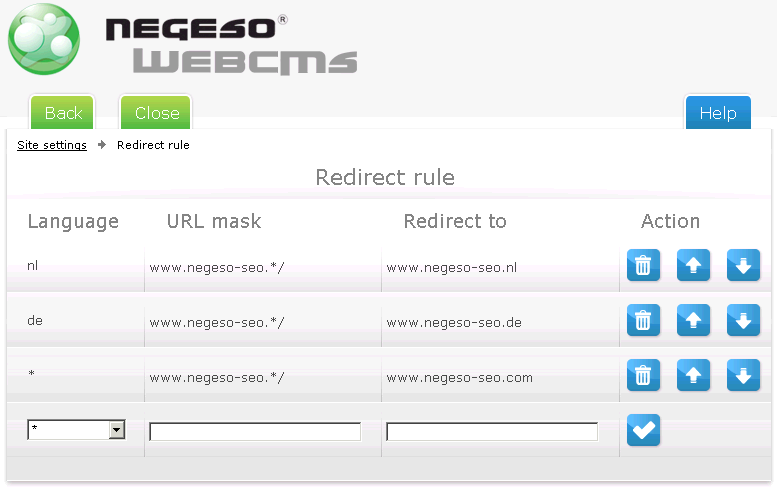 In this example, all sub pages under search (eg / zoeken.html or search / index.htm) sent to Google.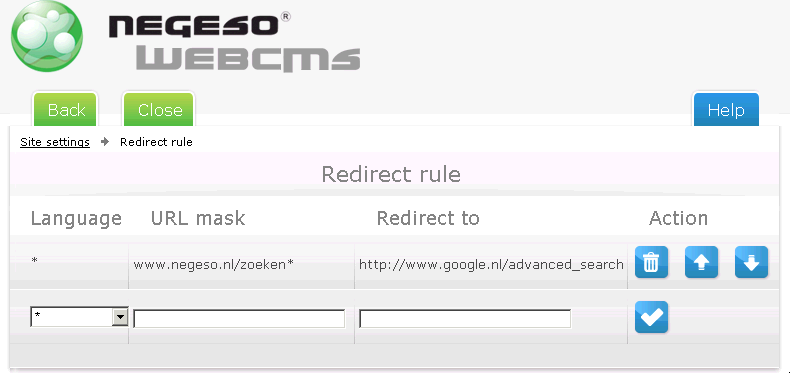 Back to homepage
Back to news list
Buy your domain at Negeso: