Web Design

20-11-2017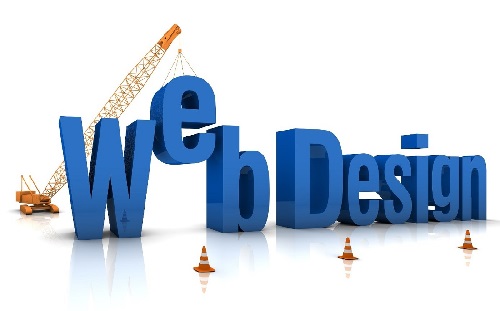 Everyone who have ever heard something about web design should understand that it is not an easy process at all. A website creation is a really difficult task. It should be not only an idea but a strong plan as well. This plan depends on your aims and the way you want your website to work.
There are two ways of website creation: you can do it by yourself or ask a web agency. It's better to use web agency services if you have no confidence in your own skills because it is difficult to foresee your end-results. Web agencies usually understand better how a website should be written and which design trends apply to your field and brand.
The task description you give to a web agency should contain information about your web design. Web agency employees give you a professional support and advice on your web design idea. Therefore, your end product will be qualitative and will have a unique handmade design made due to current trends. But in the beginning of co-working with web agency you should monitor your competitors and have basic knowledge about web design.
First of all, you should choose the colours for web design and if your company has its own logo, the colours should match to it. There are a lot of recommendations for colour choice, for instance, Itten's colour circle. Pay attention that colour choice depends on your field of activity. Each colour has its meaning. It contains information, which expresses some ideas, influences our mood or feelings, and even consciousness.
For example:
Red symbolizes passion, aggression, power, blood, fire and dynamics. It helps to stimulate energy and vitality. It is usually used by restaurants.
Green is for nature, health, freshness, rest, medicine. It relaxes, tones up and makes calm. This color is usually chosen for tourism or medicine.
Blue gives reliability, self-awareness, a sense of peace and trust. It delivers the power of modern technology, air purity and ocean depth.
Black is a symbol of power, eternity and depth. It also means finance, aristocracy, complexity, formality, mystery, self-esteem, modern music and protest.
Yellow clearly refers to intellect, optimism and happiness. This color stimulates mental activity and effectively attracts attention.
White symbolizes simplicity, perfection, purity, spirituality, light, security, unity, self-development and peace.
There are demands for websites such as the use of dark style, accessibility of main distribution on the first page. On the first page there should not be a lot of text information. Lay-out design must consist of a menu (top) and a functional area at the bottom.
Do not forget about web-sites modern trends:
Single page design
High-expansion graphics
Vector Chart
A site for all devices (responsive)
Response to User Actions (Effects)
Transparent buttons
"Non-distracting" animation
Original fonts
There is a software component as well, e.g. website functionality, effects and forms for filling, graphing and admin sharing. Do not forget also about SEO, it will help you to optimize your website in search engines.
Related posts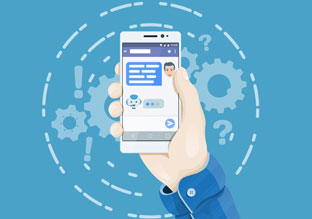 Chatbots and why do we use them
It became a good practice among the commercial websites to use special programs called "chatbots" on their websites and social media accounts. But why did they become so popular and which benefits do they have? Let's consider. First of all, chatbot are created to make your service better. It is an ideal decision for those customers who don't want to wait until someone of managers will respond them or don't have enough time for checking F.A.Q. section.

27-02-2018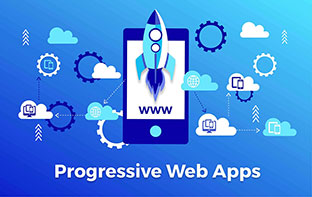 Progressive Web Apps
It became popular recently to create some special mobile applications which will allow customers to have a quick access to the web service with comfortable user interface. Such applications have a lot of different benefits for website owners and that is why web developers have a lot of various technologies for web apps creating nowadays.

15-02-2018
Buy your domain at Negeso: