How to choose a domain name

07-12-2017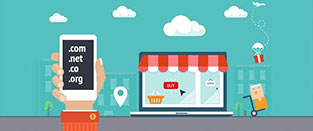 One of the most common problems you can meet while creating a website is choosing a domain name. It should be said that this problem is very important because domain name is the first thing user will see before visiting your website. That is why we are going to speak about domains today.
First of all, what is domain name?
It is a string which defines a realm of administrative autonomy, authority or control in the Internet (for instance, ".com", ".org", ".nl", ".net" and so on). The main purpose of domain names is the Internet resource identifying. All domain names (nearly 330 millions) are registered in Domain Name System (DNS). DNS has a set of rules and procedures with help of which domain names forming can be controlled.
A fully qualified domain name (FQDN) is a domain name which is specified with all labels in DNS hierarchy (e.g. "nl.wikipedia.org"). The most of people mean FQDN saying domain name.
So, how to choose a proper domain? There are few simple rules:
1) Domain name can contain letters, numbers and hyphen. However, hyphen cannot be on the first or the last position in domain.
2) It doesn't matter which letters you use. Both lower- and uppercases are acceptable.
3) Despite domain name can contain up to 64 symbols, it's much better to choose short domain (3 or less words) to make it readable. Moreover, the shorter domain is, the easier it will be memorized by users.
4) It's better of all to use your company name or a kind of activity as a domain. You can use a hyphen if it contains more than one word or just write all the words together. Also you can use abbreviations. The good practice is to register both domains with and without hyphen if you have enough money. Thus, you'll be able to protect yourself from cybersquatters (people who register domain names containing a name of your company in order to use it in some dirty ways).
5) You should make sure that your domain name is unique and it won't be mixed up with a domain of any other company or organization.
And finally, let's talk about domain zones. They are a significant part of your domain name, so it's also very important to choose a proper zone. There are three groups of domain zones:
1. International domain zones. These zones are commonly used all over the world.
.com – used by commercial organizations
.edu – used by educational organizations
.gov – used by government
.net – used by organizations which maintain the network
.org – used by noncommercial and public organizations
2. Local domain zones – domain zones which are used in a certain area. For example:
.nl – used by The Netherlands
.de – used by Germany
.be – used by Belgium
.uk – used by The United Kingdom
.eu – used by countries of Euro Union
and so on.
3. NewTLD – a group of international domains used for a specific field:
.clothing
.estate
.club
.shop
.moda
.holdings
.florist
.art
and many others.
To sum up, it should be said that the first impression of your visitor (conscious or unconscious) depends on domain name of your website. So, don't forget that you'll never get a second chance to make a first impression.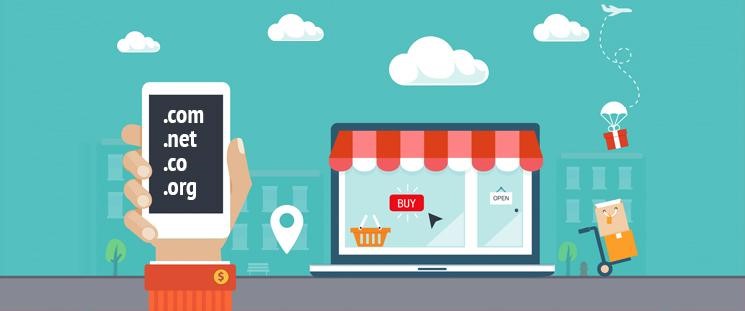 Related posts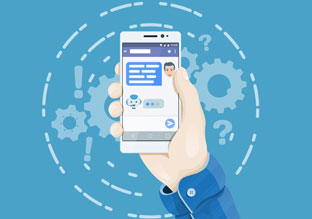 Chatbots and why do we use them
It became a good practice among the commercial websites to use special programs called "chatbots" on their websites and social media accounts. But why did they become so popular and which benefits do they have? Let's consider. First of all, chatbot are created to make your service better. It is an ideal decision for those customers who don't want to wait until someone of managers will respond them or don't have enough time for checking F.A.Q. section.

27-02-2018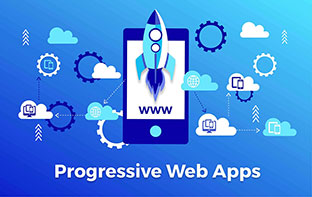 Progressive Web Apps
It became popular recently to create some special mobile applications which will allow customers to have a quick access to the web service with comfortable user interface. Such applications have a lot of different benefits for website owners and that is why web developers have a lot of various technologies for web apps creating nowadays.

15-02-2018
Buy your domain at Negeso: