The process of a website creation

28-12-2017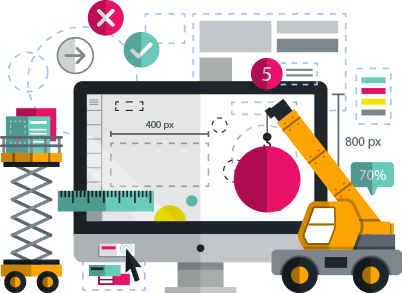 There are two common ways of website creation. The first one is to create it by yourself using the existing templates or your own code and design if you are qualified enough. The second one is to ask the web agency to create it for you. People who prefer the second way usually don't have to understand all the principles of website creation. However, it would be a great advantage for these people if they knew the basic phases of project development.
All the period of a website existing can be described by the SDLC (Systems development life cycle). SDLC contains a set of activities which all the designers and developers should follow. It consists of several phases and each of them uses the result of the previous one.
First of all, every system needs a preliminary analysis. It includes the problem definition, suggestion of several alternative solutions and description of the all possible costs and benefits. The good idea is to analyze also websites of your competitors. The final step of this phase is a preliminary plan and recommendations approval.
The next phase is system analysis and requirements definition. You should define the goal of your project and all the features you want to be implemented. The web agency has to identify whether all your requirements are feasible and probably it'll give you some recommendations.
The third phase is design. Depending on your wish and principles of web agencies work, you may give a ready design you want to be implemented or just tell about your preferences to web agencies designer. The second way ensures that your design will be made according to the latest trends in this field.
Development. This phase usually is realized without participation of customers. It is the stage where developer or a team of developers are trying to implement your website due to the task specification.
The next phase is testing. After system is developed, it should be tested in order to find out and fix any errors, bugs or the moments which customer doesn't like. Websites are usually firstly tested by a web agency in order to define all the technical problems and only after that by a customer.
After website had been already tested and accepted it can be deployed and put into production.
Maintenance. This phase is very important part of SDLC. It ensures that your site will keep working properly all the time of its existing. This stage also provides the implementation of small changes you may need in the future.
Every system needs an evaluation of its effectiveness if it works for a long time. Depending on the result of this evaluation specialists are able to make a conclusion whether your website is effective enough, it needs some changes or even it has to be completely replaced by a new one.
The final phase is a disposal. It is necessary if you've decided to make a transition to a new website. The purpose is to properly move, archive, discard or destroy system in accordance with the organization's security requirements. The correct disposal is a basis for a new project.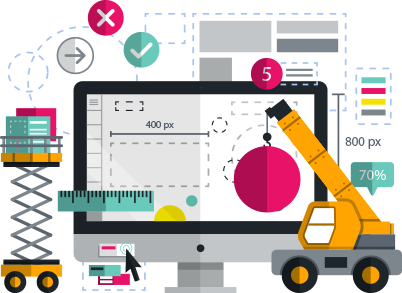 Related posts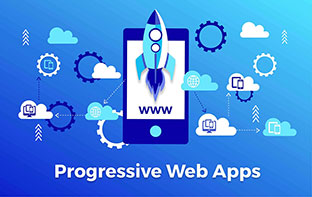 Progressive Web Apps
It became popular recently to create some special mobile applications which will allow customers to have a quick access to the web service with comfortable user interface. Such applications have a lot of different benefits for website owners and that is why web developers have a lot of various technologies for web apps creating nowadays.

15-02-2018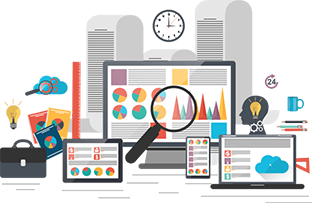 Why do we need web analytics?
The amount of websites in the Internet is continuously growing up year by year. Almost every modern company or brand prefers creating its own site.

26-01-2018
Buy your domain at Negeso: