GEO Target Ting: Web site with a regional (U.S., Brazil and Singapore) IP address. Service included for all our websites
23-04-2011
GEO Targeting: think global, act local
Negeso rolls next two months from regional servers in the U.S. (New York), Brazil (Rio) and Singapore. These regional front through a VPN network servers are connected to the network and have Negeso a large cache for fast response time. All customers of Negeso (and 12BeOnline) with a regional IP addresses can then acquire regional presence. You can contact support if you want to make use of this service. Any other country is quite easy to achieve.
Negeso W / CMS 3.0.100 allows you to set routing rules for domain.tld / url. If a regional domain (eg. .Com for America) in your DNS IP address to the American record, and the .Com domain IP address, then the Dutch routes traffic from America through our front-end server in New York. The .Com traffic goes directly to our server.
With a regional IP address your site is ranked higher in that language, a site will load faster and you also have a local VoIP phone number to give your company a local presence.
Redirection table below an example of the routing of U.S. users to the U.S. website. The last line sends browsers with a U.S. IP address.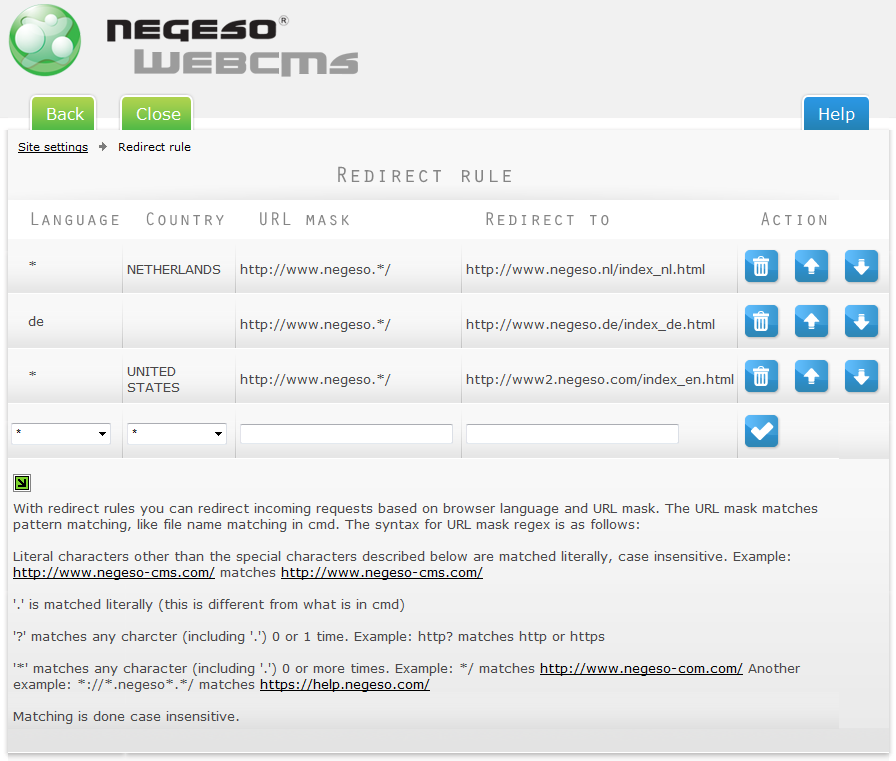 Another example of our site tutor site: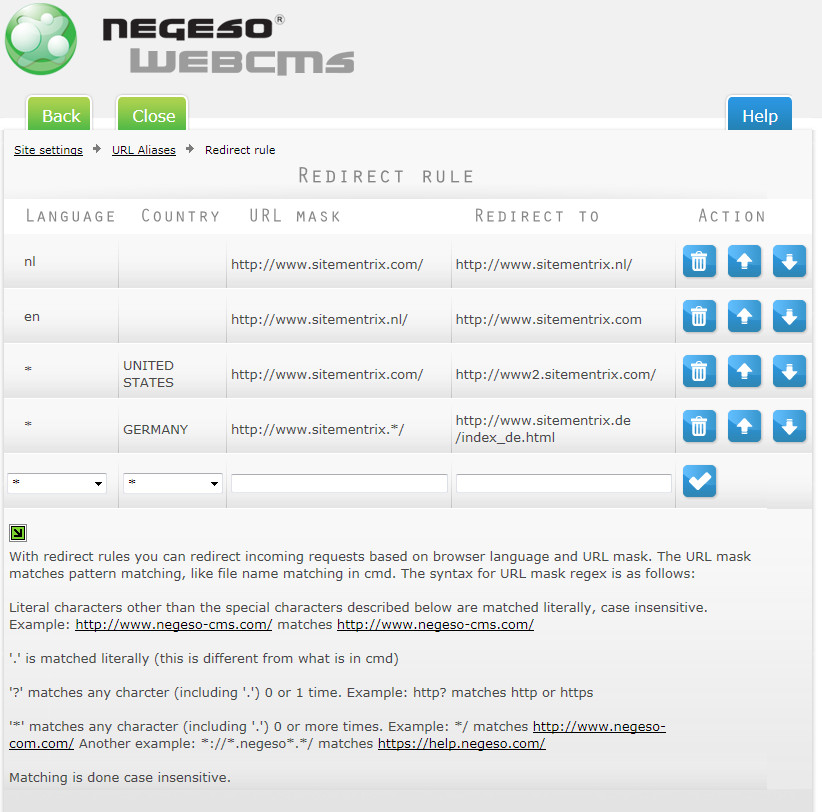 Back to homepage
Back to news list
Buy your domain at Negeso: