New site settings. Meta tags, language environments etcetc.
14-04-2011
Negeso W / CMS 3.0 Site settings adapted. You can create Meta Tags for Copyright, Author, NOODP (Force Google to use description tag).
Additionally you can specify whether visitors should be redirected according to IP4 address (geographically), based on language setting in their browser or a standard language. In this example, all re sent to the Dutch language site. At the very bottom shows what language is the front page (homepage).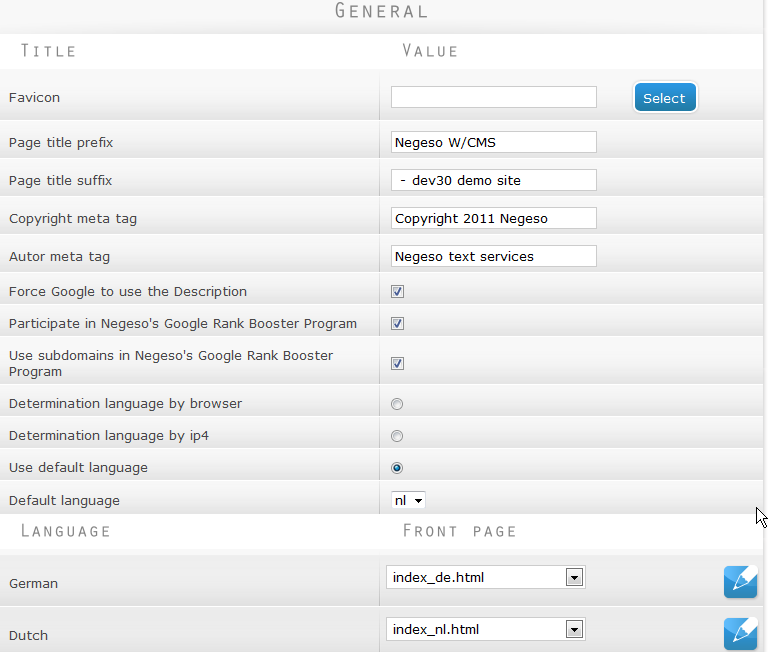 Back to homepage
Back to news list
Buy your domain at Negeso: