New: Negeso translation service and new features site translation module
02-09-2011
The Site Translation Module of Negeso Website / CMS 3.0 allows you a complete language environment or parts automatically translate into almost any language.
Translation Service
The Translation Service is the grammar and spelling of your pages checked and corrected by a native speaker, for a fixed price per page (assuming average page size).
You can apply for language control in the Site Translation module do. You will receive a quote in the Customer Portal: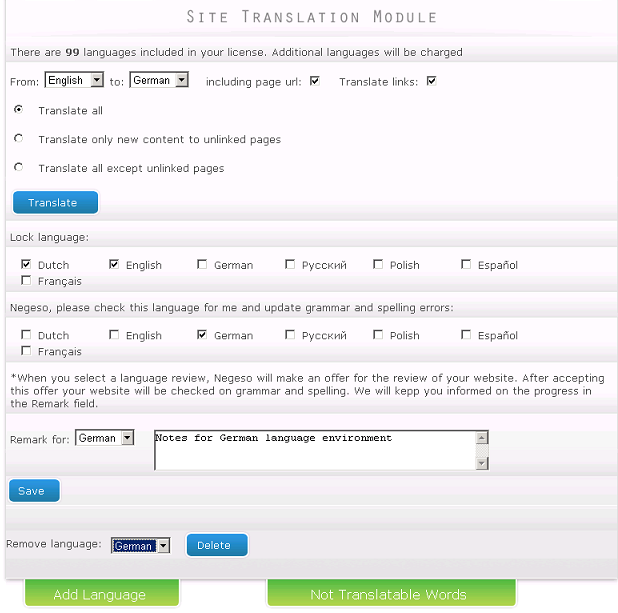 After your online payment pages are checked for grammatical or spelling errors and corrected by one of our native-speaking translators.
New features in the Site Translation Module
It is possible to view the URLs automatically translated.
It is possible to automatically translate links.
It is possible to lock a language environment that made ​​language corrections can not accidentally be overwritten by an automatic translation. You can make notes for each language area.
You can build a list of words that can not be translated: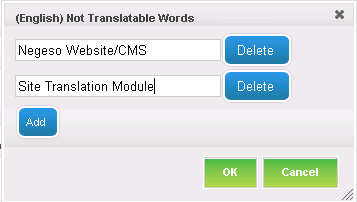 This feature can be used for example to make the same product names in all language environments.
Back to homepage
Back to news list
Buy your domain at Negeso: