Customized solutions and interfaces
Many of our Negeso customers link their online presence (website or online shop) to their production systems. Examples include:
Links to directory services, such as Windex, Microsoft Active Directory (AD) or LDAP for authentication and security management,

Synchronization of the Product Catalogue,

Stock indicator in a shop,

Order lists for logistics systems,

Order lists for suppliers,

Shipping lists for logistics partners,

Invoices/orders for accounting.
Many of our customers have had their interfaces custom-developed by us. We can write a lot about this, but we would rather show you. Please contact us.
In addition to Microsoft GOLD Partner (C # and SQL Server), Negeso also specializes in Java. We develop fixed time and fixed price.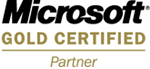 ". . . Excellent service!"





Carla Green

Overall rating





5

/ 5 based on 250 reviews.


Negeso

"Innovative CMS and excellent service!"

5




"

Negeso created our multi-language website. Online CMS, very easy to use. The automated Site Translation Module is a smart time saver.

"

Larry Tillman

Negeso

"Selling my products world-wide!"

5




"

Negeso created our multi-language online store, connected to our world-wide payment gateway, and integrated our ERP/SAP.

"

Jane Campbell

Negeso

"Beautiful webdesign!"

5




"

Negeso created a beautiful webdesign for our new website. Harmonic layout, nice typography, sweet graphics! They knew how to visualize the 'soul' of our organization.

"

Lisa Walker
Offers
Buy your domain at Negeso: