Online Product Configurators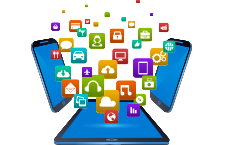 Negeso can build a customized product configurator into your website specifically for your business. The online product configurator will have all of your product information built into it, so that your customers can see exactly what they are buying. It will also allow you to give your customers advise on what to buy. The product configurator can be used on your website to give your potential customers a quote, or it can also be used as an online sales tool.
Well known examples of product configurators are car configurators. Two examples can be found on our website: the Negeso Configurator is our online product configurator for Negeso Website/CMS, and 12BuyDomain is our online product configurator for buying domain names. We have already developed various product configurators for our customers, please see our References page for more details.
A product configurator always needs to be custom-built, because it requires the specific product properties and options in order to be able to present the possible combinations and prevent the user from configuring impossible combinations. It is able to give a total price update immediately when the customer changes his or her choice. Knowledge on your products is built into the configurator and it is an implementation of your sales decision tree. Using a product configurator, you can advice your customers on a complete solution. You can utilize it as a lead generator, an offer generator or an online sales tool.
After your visitor has completed his or her configuration, you can lead him or her to the next step ("call to action"):
Buy and pay the configuration online,
Mail the configuration (you now will harvest e-mail addresses),
Fill out a web form to plan a meeting.
Negeso uses the most innovative CMS to develop your webdesign and to build your website with a customized product configurator for a fixed price!
Examples of product configurators
Below are three examples of product configurators:
In addition to these product configurators, we also have developed many more for our existing customers. Please contact us if you are interested in having a product configurator custom-built.





Average rating
5
/
5
based on
250
reviews.
Review
Matthias Groen
". . . A Negeso online configurator is easy to use!"
Negeso

"Present online offers!"

5




"

Using our product configurator, our customers can configure their own product and receive an offer by e-mail! Fast and accurate!"




Willeke Ammers

Negeso

"Making it easier for our clients!"

5




"

Our clients can simply tick off their desired options and directly see the result. Changing color? No problem! They can see what suits them best."




Jan van Balkum

Negeso

"Easy to maintain!"

5




"

Negeso has helped us setting up our product configurator in a logical way. We now see a sharp rise in our online sales!"




Lex Willems
Special Offers
Buy your domain at Negeso: