Online Portals and Intranets

With an online portal (extranet) or intranet your employees, suppliers, customers and relations get personal access to your business information in the private area of your website. Your information is protected with a login and optional SSL/HTTPS. With a transparent login, logging in is automatic, with an IP whitelist, Windex, Microsoft Active Directory or LDAP.
Negeso makes your webdesign and develops your portal/intranet with the most innovative CMS for a fixed price!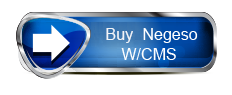 How to make a portal with the Negeso W/CMS Login Module
With a portal (extranet) or intranet you give access to your business and personal relations in closed areas of your website. Access is secured by a username and password (login). With Negeso a portal or intranet is not a separate system, it is an extension of the Negeso Website/CMS online content management system, by applying the Login Module. This Login Module is fully manageable: creating and managing users, user groups and content groups. There are no artificial limitations, the number of users is unlimited.
Expandability
Negeso has built a portal or intranet for many companies and organizations. See our References page for some examples. Negeso also has got its own Customer Portal.
". . . Excellent service!"





Carla Green

Overall rating





5

/ 5 based on 250 reviews.


Negeso

"Innovative CMS and excellent service!"

5




"

Negeso created our multi-language website. Online CMS, very easy to use. The automated Site Translation Module is a smart time saver.

"

Larry Tillman

Negeso

"Selling my products world-wide!"

5




"

Negeso created our multi-language online store, connected to our world-wide payment gateway, and integrated our ERP/SAP.

"

Jane Campbell

Negeso

"Beautiful webdesign!"

5




"

Negeso created a beautiful webdesign for our new website. Harmonic layout, nice typography, sweet graphics! They knew how to visualize the 'soul' of our organization.

"

Lisa Walker
Offers
Buy your domain at Negeso: